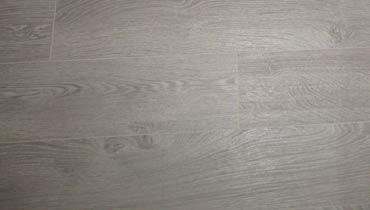 As one of the oldest London companies, Flooring Services London has great traditions in wood floor installation in London. However, laminate is pretty newly manufactured product and one of latest innovation in fitters world. Based on our experience and loaded with desire to improve every single day and with every single satisfied customer in London area, we are proud to offer you amazing laminate fitting service.
We offer fast, high quality and hassle free laminate fitting in London for domestic and commercial projects also. We have the right skills and tools for best laminate installation and we will provide further information. As you can already tell, we don't love the typical advertising texts, although we have the right to be proud of our hard work with this rich portfolio of happy clients and friends all around London. However, our biggest goal is informed choice, so beforehand we provide as much information and advice as possible. Only that way we can combine client's desires and actual situation for flawles final results. Here is what you need to know about the fitting process step-by-step:
With its appearance on the market, laminate flooring quickly gained some popularity and we can see why. Laminate offers same durability, elegant style and coziness as hardwood types of flooring, but much more affordable and on top of that is scratch-resistant and really easy to clean and take care of. It is surprisingly quick to install too.
Laminate flooring just like engineered type is suitable for any room of your choice. Laminate is manufactured product and it is made moisture-resistant, very solid and sturdy, so certain ranges are great choice for bathrooms or lower levels of the building. Even London's humidity won't destroy laminate if properly laid and many types of wood flooring don't have the same luck. Because of its durability, laminate fits areas with high traffic and it's great for commercial purpose.
Laminate offers several options of fitting and also comes in different structures. We can help you to choose the right one, depending on your needs and desires, so joints stay tightly closed.
Preparation process is typical and requires levelled, smooth and dry subfloor to begin with for best results. You also can choose from wide variety of underlay with different benefits to offer. Polyfoam underlay is good for any firm, dry and level subfloor and works like moisture barrier. Combined underlay is thicker than polyfoam and absorbs very slight irregularities, provides good sound insulation too. Wood fiber boards is the thickest underlay used for uneven subfloor and gives good sound and heat insulation.
Laminate installation works with tongue-and-groove locking system and planks can be joined with adhesive or by click mechanism.
We pay attention to details and does great job in some tasks, which may seem difficult. If London based, we are ready to help you with fitting laminate around trims, door frames and cutting around pipes.
Served Areas
City of London, Westminster
Barking and Dagenham, Havering, Newham, Tower Hamlets
Hackney, Redbridge, Waltham Forest
Barnet, Enfield, Haringey, Islington
Bexley, Bromley, Greenwich, Lewisham, Southwark
Kingston upon Thames, Merton, Richmond upon Thames, Wandsworth
Ealing, Hammersmith and Fulham, Hillingdon, Hounslow, Kensington and Chelsea
Testimonials
Excellent job. Well pleased! Very good worker. Thank you.t.