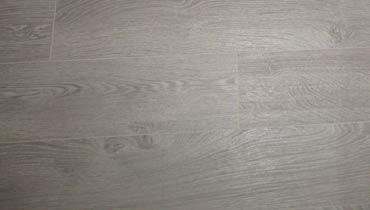 Being one of the leading London flooring companies, we at Flooring Services London have great traditions in wood floor installation in London. Laminate floor fitting does not make an exception. We a proud with our large portfolio that includes a lot of outstanding laminate floor fitting projects we have finished in the London area. More and more households and commercial building managers nowadays opt for laminate floor fitting services. Gone are the days of the bad reputation of laminate. Nowadays, this type of flooring is designed to mimic real wood to the tiniest detail and provide a lot of durability and hard-wearing power. One of the biggest advantages of laminate is the fact it can be installed anywhere. You can pretty much enjoy the beauty of wood even in your bathroom and basement. Based on our experience and full of dedication and desire to contribute to the improvement of households and commercial premises in London, we are proud to provide domestic and commercial clients with high-quality laminate floor fitting services tailored to the specific requirements of every project and client. We specialise in laminate floor fitting and we believe we perform a premium quality, extra professional laminate floor fitting services.
Why Choose Us for Your Laminate Floor Fitting Project?
We offer timely, high-quality and hassle-free laminate floor fitting service in London for domestic and commercial projects. We have the best set of skills and tools for a reliable and very expert laminate floor fitting performance. Being experienced and knowledgeable laminate floor fitting professionals, we know that a laminate floor fitting project can be a stretch for your limited budget or a decision you find challenging to make. Therefore, we strive to provide you with as much important information and professional advice beforehand as possible. In case you are in front of a dilemma, we would gladly discuss the laminate floor fitting project you have in mind and provide you with recommendations on what will work the best for you. Besides achieving flawless results with laminate floor fitting, we would like to help you decide if laminate floor fitting is the best option for you.
Why Consider Laminate Floor Fitting
With its first launch on the international market, laminate flooring quickly gained some popularity and we can see why. Laminate offers great durability, elegance and coziness and it can be as beautiful as hardwood flooring, but also come on more affordable cost and on top of that is scratch-resistant, very easy to clean and take care of. It is surprisingly quick to install too. Laminate floor fitting doesn't take long and all sorts of subfloors are suitable for laminate floor fitting.
Laminate flooring is suitable for any type of room. Laminate is designed moisture-resistant, very hard-wearing and sturdy, so laminate floor fitting can be planned even for the bathroom, basement, kitchen. Even London's high moisture levels won't destroy laminate if laminate floor fitting is performed by professionals and with attention to details. Many real wood floors don't have the same luck. Because of its durability, laminate suits areas with high traffic and it's a great choice for commercial purposes. Therefore, laminate floor fitting is recommended anywhere where a lot of everyday use and heavy footfall are expected.
There are several styles of laminate floor fitting. Laminate floor fitting is possible over different sorts of subfloors. Overall, laminate floor fitting is an easy process and challenging laminate floor fitting projects are rare. We can help you choose the right laminate floor fitting option, depending on the specifics of your space and subfloor. With our help, laminate floor fitting is stress- and hassle-free.
Laminate floor fitting requires a pretty easy and classic preparation. In fact, laminate is an easy material to work with. You also can choose from a wide variety of underlay with different purposes and benefits to offer. Overall, if you choose to add an underlay as part of the laminate floor fitting project, you will be able to enjoy a sturdy, comfortable, and sound-proof floor for many upcoming decades.
Laminate floor fitting is often assumed as effortless thanks to the tongue-and-groove locking system utilized for laminate boards. This pretty much means that laminate floor fitting won't involve the use of adhesive, nails, or screws, and all you need are the reliable hands of laminate floor fitting specialists.
We pay attention to details and perform great in all stages of the laminate floor fitting project, which may seem challenging and complex for the people with no experience in the laminate floor fitting field. If you are London based, we are ready to help you with the laminate floor fitting project you have in mind.
Served Areas
City of London, Westminster
Barking and Dagenham, Havering, Newham, Tower Hamlets
Hackney, Redbridge, Waltham Forest
Barnet, Enfield, Haringey, Islington
Bexley, Bromley, Greenwich, Lewisham, Southwark
Kingston upon Thames, Merton, Richmond upon Thames, Wandsworth
Ealing, Hammersmith and Fulham, Hillingdon, Hounslow, Kensington and Chelsea
Testimonials
Excellent job. Well pleased! Very good worker. Thank you.t.